Five Must-Have Skills to Succeed as a Construction Project Manager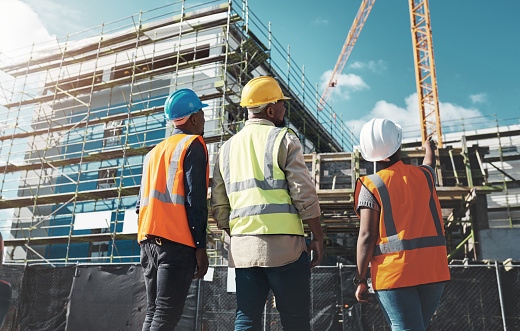 The world is relying on construction project managers like never before. Needless to say, a construction project manager is a central figure in every built project. The success or failure of the project is linked to the project manager ensuring that the output of the team matches the set expectations.
To become a reliable construction project manager, here are five skills that must be cultivated to make sure you stand out.
Skill #1 Critical Thinking and Sector Knowledge
A good construction project manager has the mindset of a driver on a highway. He must be mentally alert, ready to multitask, and on a moderate speed in the course of a project to manage time and human resources effectively.
Bad organisation can cause delays. A skillful construction project manager anticipates changes before they happen. Critical thinking can help a project manager to have deeper and more productive discussions; resolve issues between team members and stakeholders easily and develop solutions to problems; while preventing repetitive issues. It is a crucial skill in deciding who to hire or fire and how best to manage the project talents.
Critical thinking cannot exist in the absence of sector knowledge. Every project manager must maintain their prowess and technical know-how through training, workshops, and relevant professional certifications.
Skill #2: Construction Skills and Time management
A burden of responsibility is placed on a construction project manager to deliver high-quality service. Be it residential, developmental or commercial built projects, expertise in construction is non-negotiable.
From time tracking apps to personal discipline, a good construction project manager can show a deep commitment to a project and lead others by example through skillful time management. For managers who have to work on multiple projects, it is important to learn to delegate and maintain a proper follow-up pattern to be able to keep abreast of the progress on every project such that one project will not be at the expense of another's time.
One of the most underrated skills in human relationships is communication. The digital age may have polarised the acceptable standards of communication in business. Still, every skillful project manager must understand that communication is an intrinsic part of work culture. To build a strong team where ideas and concerns can be shared freely, daily communication must be embraced. Aside from the general meetings, a good construction project manager should be a good listener and motivator, not a hype man. The manager must spread good energy, and ensure that all staff and contractors both on-site and remote are on the same page.
When communicating with clients, the construction project manager must refrain from being ambiguous. Where the client's budget, project cost estimate as well as timelines are concerned, clarity is king.
Skill #4 Technology and Transformation skills
Any professional in the 21st century recognises that digital skills are part of the resume. Cloud-based project management software has become essential for a construction manager to oversee multiple job sites and assign tasks accordingly, saving time and resources.
Expectedly, project managers must invest in knowledge to improve performance. One of such ways to accomplish this is to take on professional certifications such as the PMI's Construction Professional in Built Environment Projects (CPBEP) which is packed with seven online courses including Built Environment Technology and Innovation Pro. The courses will help professionals to navigate the constantly evolving landscape.
The courses help construction professionals with the power and technical skills needed to deliver projects of all sizes more successfully, especially as construction organisations experiment with various new technologies and ramp up the quality of their work.
Skill #5 Problem-Solving Skills
In the words of retired U.S. Marine Corps officer and the last living medal of honor recipient from World War II, Woody Williams, "No matter how good the team or how efficient the methodology, if we're not solving the right problem, the project fails."
The COVID-19 pandemic has added some degree of complexity to construction projects with renewed attention to work and safety. For instance, some projects that required foreign expertise were stalled during the global shutdown of international flights. Aside from that, project plans may derail due to factors such as changes in government policy.
It is believed that the best construction managers are problem solvers who can act quickly when there is a change required.